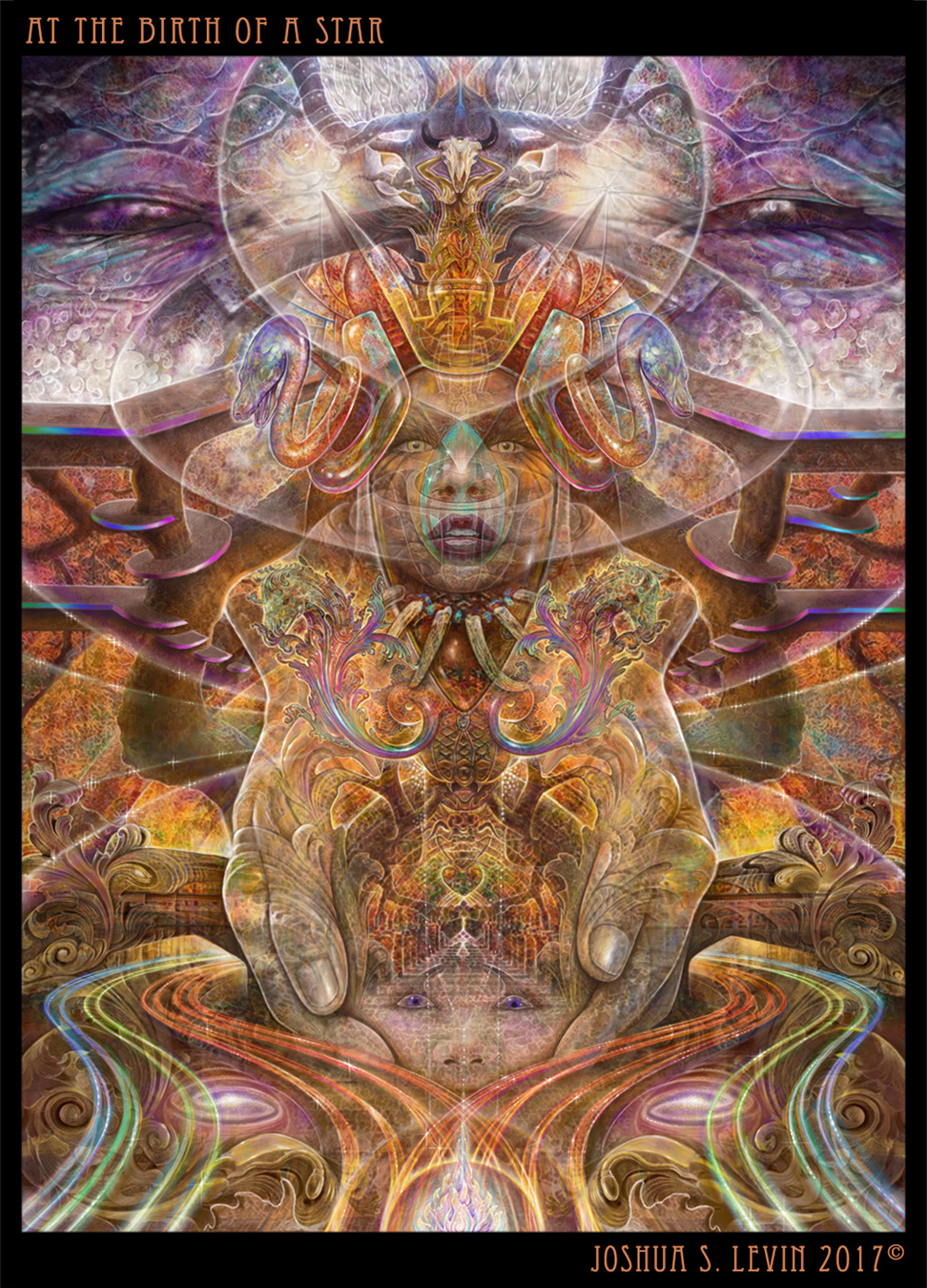 "At the Birth of Stars"
Hand Drawn - Digital. 2017.
We are midwives to a mysterious light flowing through us in a blooming carnival of order and life. That thought, there, the one you're having now... that vision, that feeling, that taste, yes that too, yes, that one... these are the children of her children's, children. These are the stars born of you, blessings bestowed from stars of fire, the dreaming of galaxies from places further and higher than we shall ever know. Still, you are midwife to this mysterious light. You are present, every moment you are present, at the birth of stars.