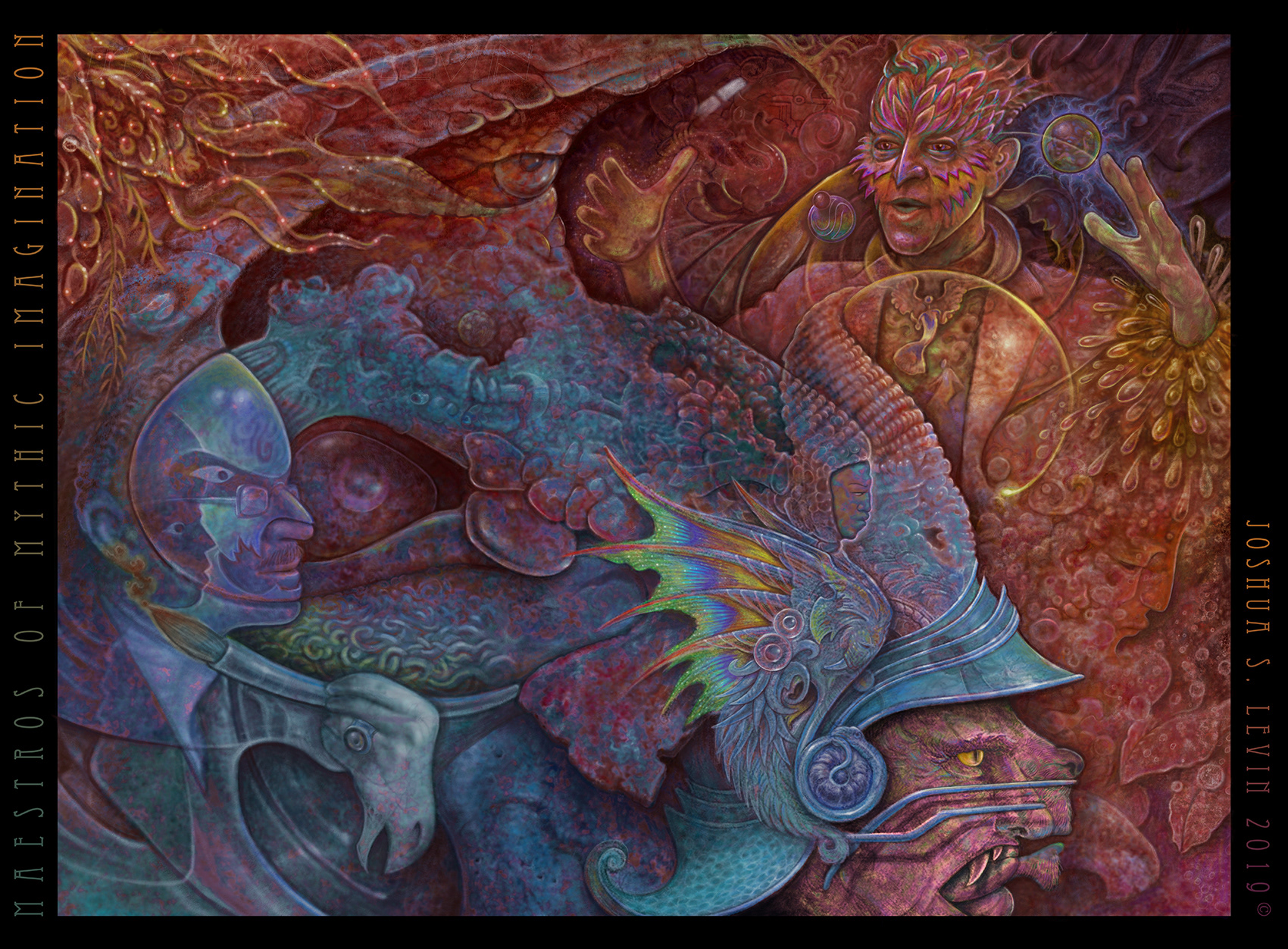 Maestros of Mythic Imagination
Once we have satisfied basic requirements for survival, the most profound changes in human experience result from shifts in our own consciousness. It is change on the inside, not the outside, that matters most to what we do and how we feel. Before there can be self-mastery, there must be self-discovery. And in discovering our selves, we also find our selves in each other. As it was distilled by Carl Jung, we may understand that, "dreams are private myths, and myths are public dreams."  Our individual myths feed the collective and collective myths inform our deepest selves.  I cannot begin to comprehend my life without the mythic imagination. It is the infinite shoreline between conscious awareness and unconscious motivations, and it is along this water's edge that we retrieve the treasures of a life as epic as the heroes of all time. Joseph Campbell reminds us:
"We have not even to risk the adventure alone
for the heroes of all time have gone before us.
The labyrinth is thoroughly known ...
we have only to follow the thread of the hero path.
And where we had thought to find an abomination
we shall find a God.
And where we had thought to slay another
we shall slay ourselves.
Where we had thought to travel outwards
we shall come to the center of our own existence.
And where we had thought to be alone
we shall be with all the world." - Joseph Campbell.
This painting is an appreciation of the world traditions of myth, and the mythic maestros that have shown us the way. In a certain light, some might say that the two central figures have a vague resemblance to Carl Jung and Joseph Campbell, but they could be any heroic discoverer. They could be you.