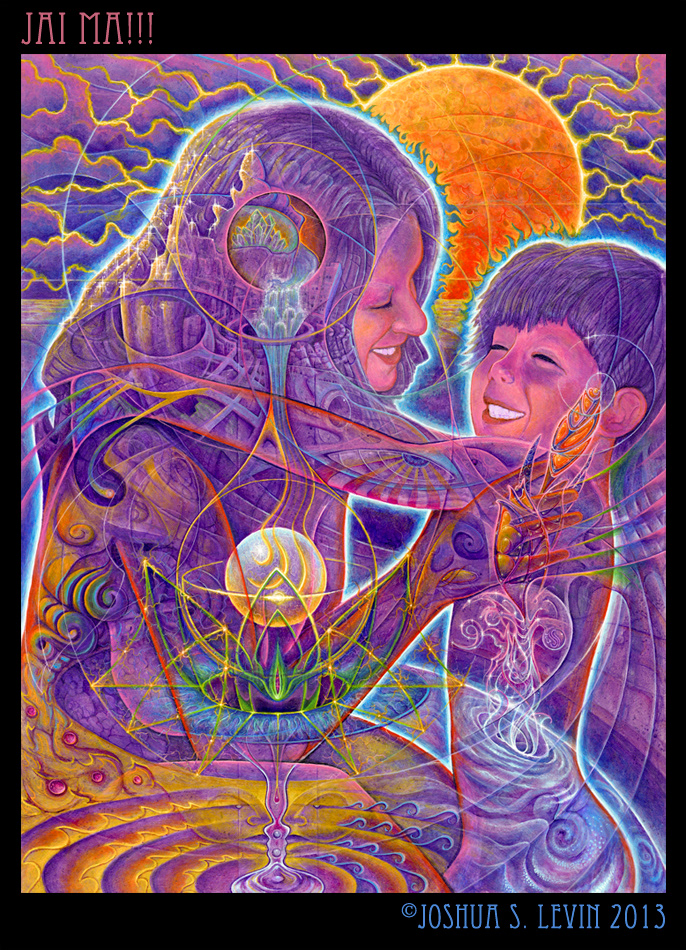 "Jai Ma!!!"
20" x 26"
Acrylic on Board, 2013

This painting is dedicated to my Ma, Marleyne Chula,
that it may succeed where words fail.

The phrase, "Jai Ma," is rooted in Sanskrit.
It means, roughly, "Victory to mother, earthly and divine."
People will exclaim the phrase to say something like,
"Let it be so!  You can do it!  How splendid she is!"

Ma is the creator of worlds and the world that is created.
It is not easy to live with or without Ma.
But for Ma, there is nothing, and so we say, "Jai!! Jai Ma!!!"

The spark for this image was an old photo of my Mom
playing with me at about age 5. She is an artist through and through.
To be in her presence is receive a continuous flow of art energy.
I grew up with walls that were painted purple and orange.
I received rocks covered with sequins and feathers as gifts.
This was how she spoke to me.