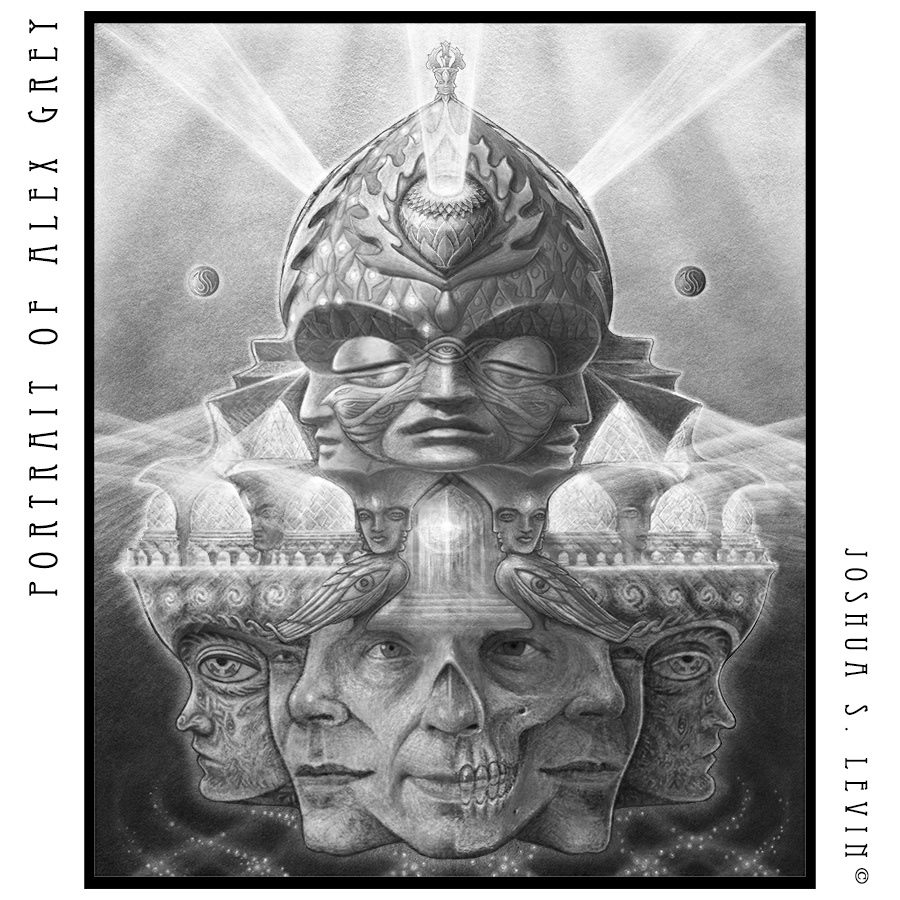 Portrait of Alex Grey
Digital Pencil (Drawing)
Visionary artist, Alex Grey,  literally painted his way from darkness to light. In doing so, he provided a trail of visionary mirrors that invite us all to reflect on our own path to the ocean of bliss. Like Avalokiteshvara, his hands multiply infinitely as new generations of artists call forth their own healing visions, and bring light to the edges of darkness.
With this portrait I attempt to express some small measure of my gratitude, and offer up my own long labors in the halls of vision. His courageous and patient commitment to documenting the alchemy of his own transformation is a light for us all.
This Image is Part of a Diptych, "Shadow and Light."
The companion piece, "portrait of H.R. Giger," is
here
.