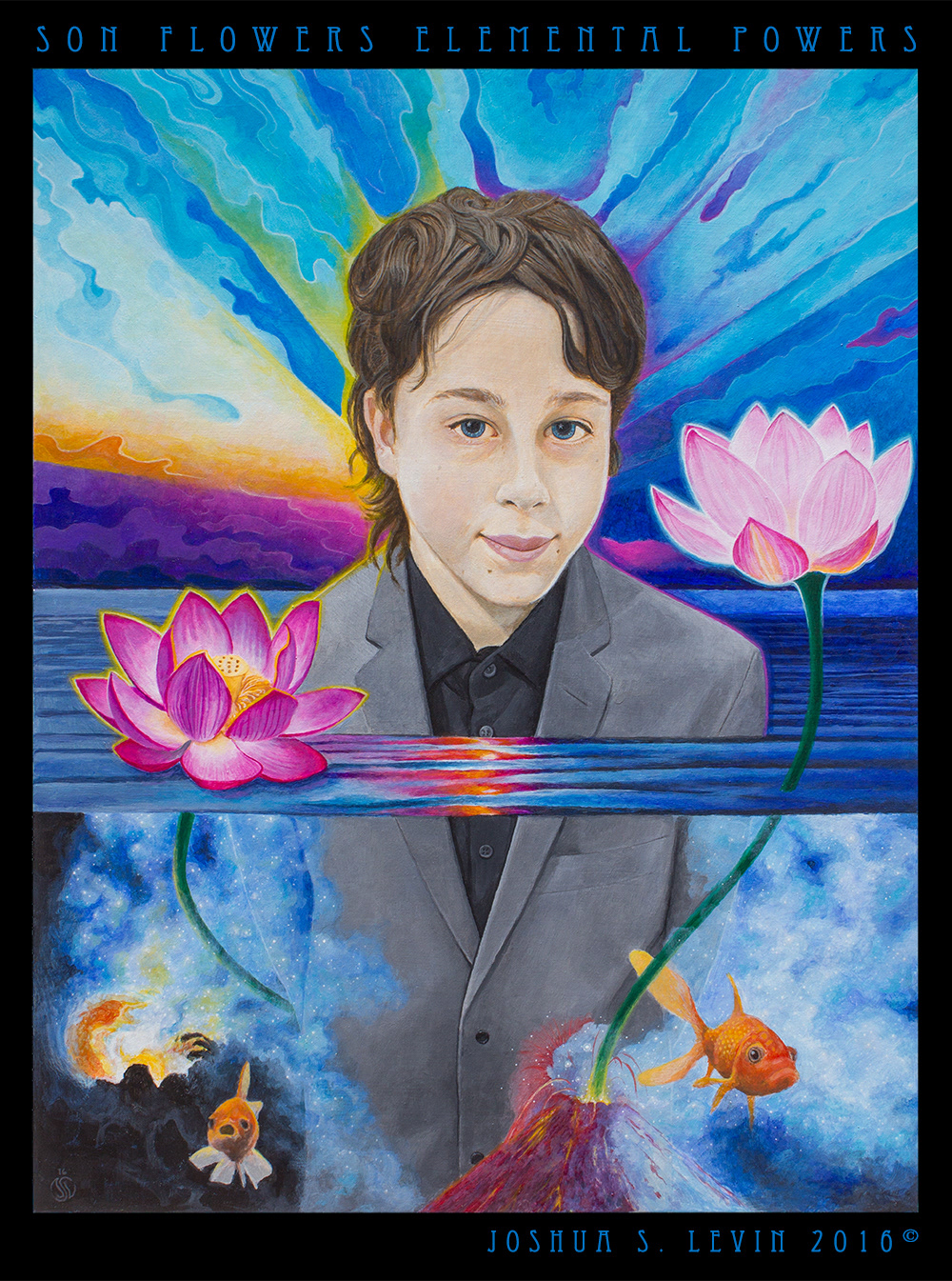 "Son Flowers Elemental Powers" 2016
Acrylic on Masonite.

Portrait of my son, Jazz, at 11 years old.

May the children of the world abide in the presence of love, and may they receive the time and energy that is needed to be healthy, happy, confident, compassionate, and empowered to fulfill their tremendous potentials.

This painting gave me a sustained opportunity to meditate on the ocean of love I have for my own son. Each tiny brush stroke felt like a little hug, a little blessing on his way. I am grateful to be part of his life, and to witness the miraculous unfolding of his unique presence in the world. I do not have the words to express all that is in my heart, but perhaps this vision provides some sweet reflection of my feelings for who he is.

Children are the heart and soul of life. The rest of our creativity is an echo, an approximation, of this fundamental expression of nature. Whether they are our own, or someone else's, they are our highest art, our boldest affirmation, and deepest responsibility. To the extent that we forget this,

or fail to recognize the time and care that is demanded by their creation, we are less than we can be.

Victory to the children, that they may blossom with the universe that dwells within, and shine, shine, shine out, with the infinite light of creation!!