ORIGINALS AND LIMITED EDITIONS
Contact me directly in the form for questions or to place an order. Most giclee canvas prints run between $300-$600.
Thank you for being a patron of the arts! Please submit your payment at:
paypal
​​​​​​​
GET A UNIQUE CUSTOM PRINT
based on a creative idea of your own... AT THE SAME COST as a limited edition.  I will customize full sized canvas prints of my work based on a relatively simple idea or symbol of your choosing.  See below for examples. 
How it works: Contact me, and tell me which image you fancy along with your idea for customization. I'll make sure it's something I'm willing to do, and then I'll confirm with you. You pay for the print via paypal (most giclee prints run between $350-$600 including shipping). I'll then customize the image until I'm delighted with how it looks. You receive a unique, personalized, custom archival quality canvas print (giclee), based on your input! While I may share digital examples of the image, or print a copy for my personal collection, you will have the only canvas print for sale (see below for examples).  
Why is he doing this?!: I'm always looking for ways to have more personal, collaborative engagement with folks who are interested in my art. This is a great way to connect, while also adding to the long term value of your purchase. You can't beat unique!
Take a look at the images
here
or to consider whether there's some art waiting for your own special twist. There are many opportunities for making a very special gift for your self or a loved one in your life!
Contact me with serious offers for originals. 
Contact me with serious offers for commissions or illustration work. 
Contact me if you have any questions.
Thank you for your interest! We'll get back to you shortly.
Customization Example: At the Birth of a Star. The first image is the original detail. The second shows the customization based on the buyer's rough idea. The third image is the original painting.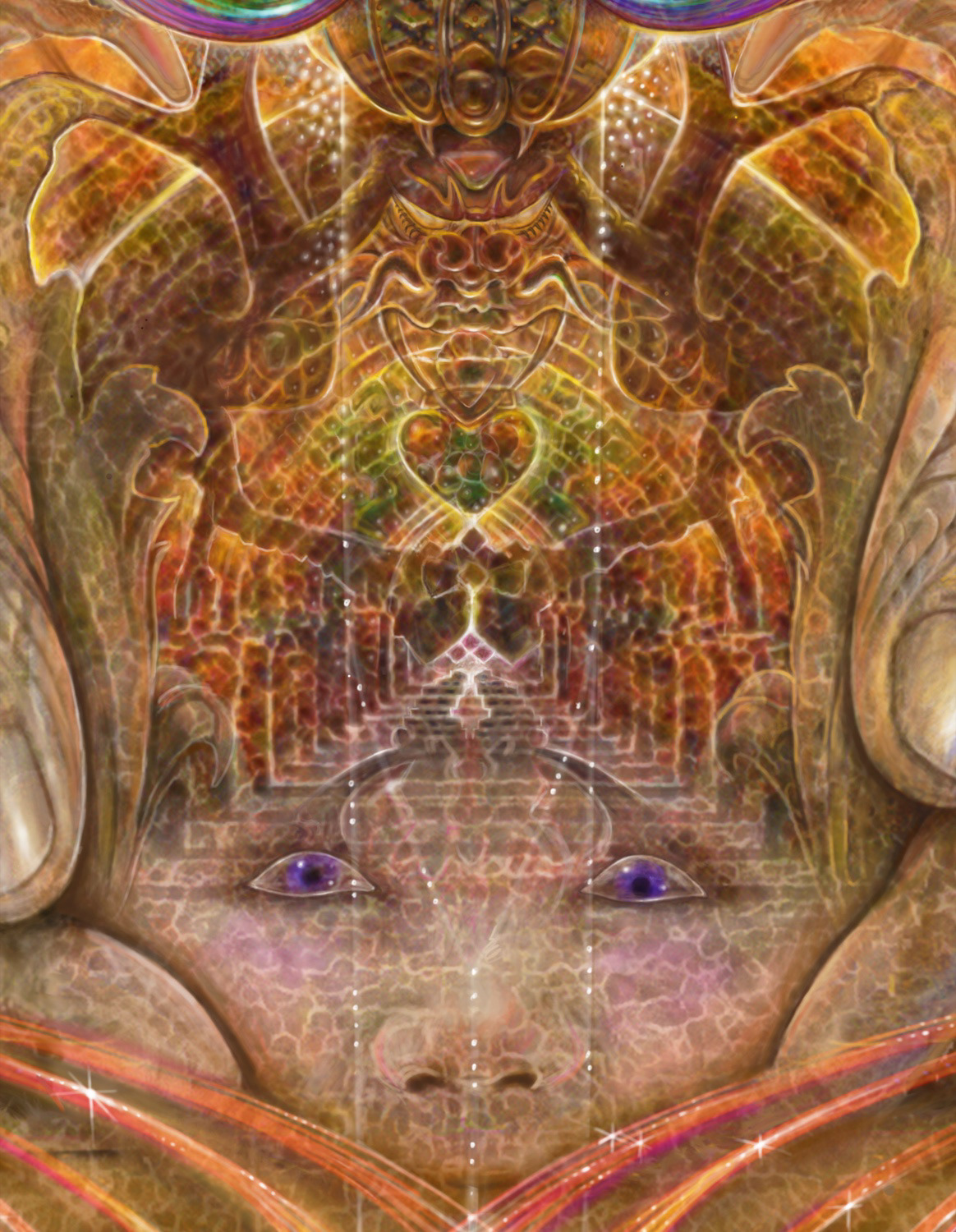 Customization Example: "Blessed Be the Journeyers."  My collector said that he'd like to see a symbol of a "star seed" integrated into the image.  He talked with me about what that meant to him, and I enjoyed floating that very appropriate concept inside the blue tail flame. You can see it below: 
Extreme closeup of the customization: 
Some Examples of Paper Prints